Tokyo Sky Tree
May 07,2010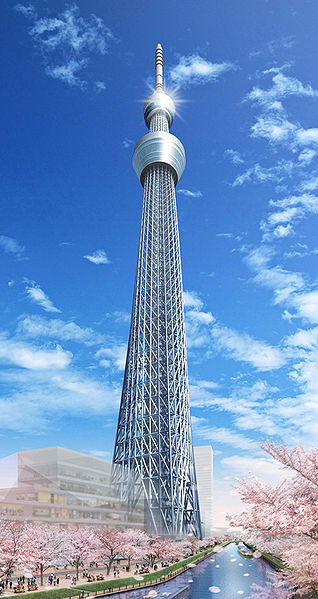 Tokyo Sky Tree - a bradcasting, restaurant, and also observation tower is currently under construction, scheduled to be completed by the end of next year, with the public opening in the spring of 2012.
It is located in-between Asakusa - downtown Tokyo and Ryogoku - famous for sumo wrestling.
As of March 29th, 2010 it is the tallest tallest artificial structure in Japan.
When completed, the tower is designed to be 634.00 m (2,080 ft).
Even though it is still under construction, Tokyo Sky Tree is already a popular spot for tourists because it will be a rare view in the future to see it under construction. Some crazy fan even moved into a building nearby in order to take a picture of the tower getting taller everyday.