Beware of Fake Autographs
Apr 02,2010
Hello!
I don't have much to talk this week except I wanted to warn customers
about fake autographs sold on Yahoo! Auctions.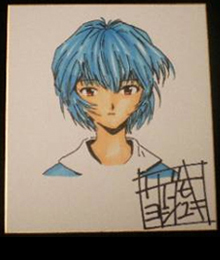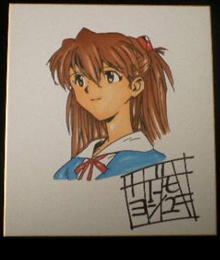 The 3 illustrations with autographs are all fake.
Please note that in most cases Yoshiyuki Sadamoto will write the date and name of the person giving the illustration to. (such as... To: Mana )
However for overseas events, he sometimes autographs on printed illustrations with no date or name. So not all are fake if it has no date or name.
But if you have bought one like the pictures above on Yahoo Auction, there is a large chance that it could be.