Food Samples
Mar 26,2010
If you have ever visited Japan, you've probably encountered
our food samples at some point during your stay.
Not a lot of people knew food samples was a "Japanese thing"
until many foreigners showed interest in the food samples and
made them one of the most popular souvenirs.
Once I think about it, food samples are actually pretty neat.
They are displayed in showcases in front of restaurants to show the customers
a precise idea of how the food is served.
It's definitely better when you can get an image of what you are ordering.
I get surprised sometimes when I go overseas and see a menu with no
pictures, just described in words.
Food samples are made by professional food sample craftsmen.
As you can see, the colors, shine and softness are re-created in details.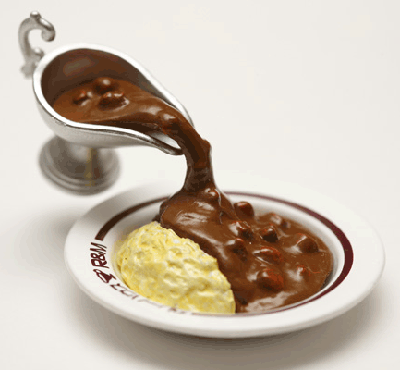 Curry Rice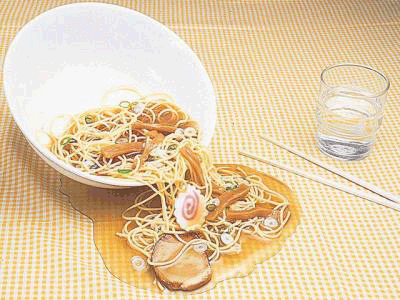 There is no point of spilling the ramen here but I chose this because the fluidity was so real.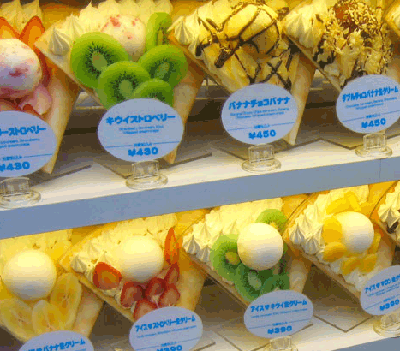 Harajuku Crepes displayed in showcase. Samples for crepes are definitely necessary because Japanese-style crepes are wrapped and insides can not be seen.