Magma 12 Cardboard Sleeve & SHM-CD Reissues!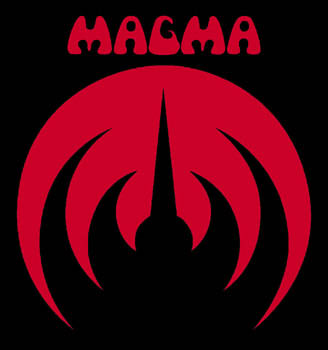 Celebrate the golden years of the legendary French progressive rock band Magma by picking up
12 cardboard sleeve reissues
of their albums with replica of the original Japnaese obi featuring the SHM-CD format and the latest digital ramastering!
Led by charismatic leader
Christian Vander
, the band successively released outstanding albums in 70s, which were sung in Vander's original language "Kobaian" and often played by irregular musical rhythm. The band stopped their activities once in the mid 80s, but they resumed performing live in the 90s, delivering the one and only rendition of music that continues to amaze the worldwide music scene, leaving a lasting impression.
Each album of the series will be released separately on April 10 and 24, 2009. Check out these albums listed below and feel their innovative music!
Release date on April 10:
"
Kohntarkosz
"
"
M.D.K (MEKANIK DESTRUKTIW KOMMANDOH)
"
"
2 (1001 Centigrades)
"
"
Kobaia
"
"
HHAI / LIVE
"
"
Tristan & Yseult
(Christian Vander)"
Release date on April 24:
"
Merci
"
"
Retrospective 1&2
"
"
Retrospective 3
"
"
Attahk
"
"
Udu Wudu
"
"
K.A (KOHNTARKOSZ ANTERIA)
"
Also chack out MAGMA's advanced Japanese release of the live album "
Live In Tokyo
" featuring audio from their Japan concert in 2005. Contains special version of the songs "KA" and "Theusz Hamataahk" on two discs.