sukekiyo by Kyo (DIR EN GREY) to Release 1st Album on April 30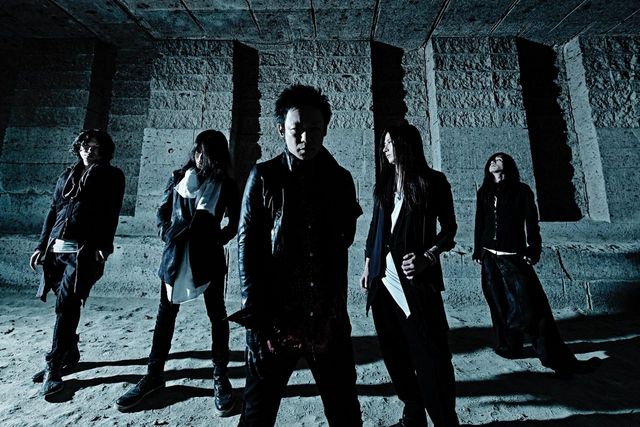 First album "Immortalis" by sukekiyo, a solo project led by Kyo (DIR EN GREY), will be released on April 30, 2014!

The limited edition comes with a bonus disc with songs made by collaborations with great musicians such as Kirito (Angelo), SUGIZO SUGIZO (LUNA SEA), HISASHI (GLAY), Hitoki (Kuroyume), Shuji Ishii (caligari), TK (Rintoshite Shigure) and more.
"Gatchaman" out on March 5th!
A live action film based on a popular Tatsunoko anime, "Gatchaman" starring Tori Matsuzaka, Gou Ayano, Ayame Gouriki and more is out on DVD and Blu-ray on March 5, 2014. Its battle scenes with VFX by SHIROGUMI are must-watch! DVD & Blu-ray come with a booklet and a bonus DVD featuring making-of, event footage, trailer, and TV spot.

Plot: Set in the near future in Tokyo, Japan. The evil terrorist organization, Galactor has declared war on the world. They possess more advanced technology than governments and occupy over half of the planet for just 17 days. Then human gathers five special agents, known as Gatchaman, to stop Galactor.
Emerson, Lake & Palmer: 3 Mini LP Platinum SHM-CD Reissues
3 mini LP reissues from Emerson, Lake & Palmer will be out on April 23, 2014. Each reissue features Platinum SHM-CD format and the K2HD mastering. The cardboard faithfully replicates the original LP artwork (18cm square). *Platinum SHM-CD is fully compatible with standard CD players. However, it will not play on CD players that are not compatible with CD-R (Compact Disc-Recordable) discs.

This Emerson, Lake & Palmer cardboard sleeve reissue series features the following titles: "Emerson, Lake & Palmer," "Tarkus," and "Pictures At An Exhibition."
Yuzuru Hanyu's "Time of Awakening"
Have you watched the SOCHI Olympic Games? I am very happy and proud to hear that Yuzuru Hanyu won the first gold medal in the history of Japanese men's figure skating.

We are happy to announce that new DVD & Blu-ray "Kakusei no Toki (Time of Awakening)" from the new prince will be released on May 21, 2014. Features his performances in the SOCHI Olympic, World Junior Skating Championships, Japan Figure Skating Championships, and more plus private shots. The limited edition comes with bonus item (subject to change).

Be sure to check it out!

BABYMETAL First Album out on Feb. 26th!
BABYMETAL, a metal vocal and dance group consisting of three girls from an idol group Sakura Gakuin, brings their first album "BABYMETAL" on February 26, 2014! The album includes tracks "Do Ki Do Ki Morning," "Iine!," "Headbangeeeeerrrrr!!!!!," "Ijime, Dame, Zettai," "Megitsune," new song(s), and more for 13 tracks total.

Limited edition includes a bonus DVD with music videos for five singles, audio commentary from the members, live footage taken from SUMMER SONIC 2013, live footage performing new song(s), and more. Be sure to check out!