What's New


Offers
Browse
---
Releases by Group
Artist Index
Apparel & More


-
AKB48 New Album & New Single!
-
AKB48 is releasing the fifth album on January 22, 2014!

This album contains 25 songs total (subject to change), including new song(s), hit songs such as "Manatsu no Sound's good!," "UZA," and "So long!," and more. The limited edition TYPE I a bonus DVD with bonus video footage (subject to change). The TYPE II edition includes a bonus CD with contents different from the othe editions (subject to change). *Contents of Disc 1 in TYPE I & II are same.

Also check out their new single "Suzukake no Ki no Michi de 'Kimi no Hohoemi wo Yumemiru' to Itteshimattara Bokutachi no Kankei wa Do Kawatte Shimaunoka, Bokunarini Nannichika Kangaeta Uedeno Yaya Hazukashii Ketsuron no Yona Mono" out om December 11, 2013. As far as we know, this single has the longest title in history of Jpop!
---
Namie Amuro
First single in 2014 from Namie Amuro. The title song is the main theme song for the movie "Dakishimetai" starring Keiko Kiagawa and Ryo Nishikido. Also includes "Neonlight Lipstick" and "Ballerina," whose track was made by Wolfgang Gartnaer. This edition includes a bonus DVD with music videos for all the three included songs. *The DVD disc is encoded for region 2 (Japan, Europe, and Middle East), and no subtitles are included.


on the release date

CD | 2014/01/29 |

1800

yen

SUPER JUNIOR
Fifth single in Japan from Super Junior features their first Japanese original song. Comes with a bonus DVD featuring a music clip of "Blue World" and private footage. *The DVD disc is encoded for region 2 (Japan, Europe, and Middle East), and no subtitles are included.


within 1-4 days following release

CD | 2013/12/11 |

1800

yen

Kaya
Album from visual kei artist Kaya includes single tracks released in 2012, new song(s), and more. *CD cover artworks and a part of included track(s) corresponding to type A & B are different from each other.


within 1-2 days

CD | 2013/12/04 |

3500

yen


Perfume
Perfume's new song is a girly pop tune with throbbing dance beat and cute melody. It is used as the ending theme song for the Japanese TV series " Toshidensetsu no Onna." The limited edition comes with a DVD. *The DVD disc is encoded for region 2 (Japan, Europe, and Middle East), and no subtitles are included.


within 1-2 days

CD | 2013/11/27 |

1429

yen

Kumi Koda
Live Blu-ray from Kumi Koda features her performance at Yokohama Arena, which is the final day of her national tour for the first time in three years.


within 3-7 days

Blu-ray | 2013/12/04 |

6000

yen


Matenrou Opera
Single from a visual kei band, Matenrou Opera. Comes with a bonus DVD featuring music video(s). *The DVD disc is encoded for region 2 (Japan, Europe, and Middle East), and no subtitles are included.


within 1-2 days

CD | 2013/12/04 |

1300

yen

KAT-TUN
Complete set release of KAT-TUN mini album including the 3 editions ( JACA-5384, JACA-5386, JACA-5388). *The DVD disc is encoded for region 2 (Japan, Europe, and Middle East), and no subtitles are included. *Note about the shipment: Your order will be processed under the catalog number NEOIKT-1007 until it enters the shipping process. During the shipping process, the catalog number will be switched to actual existing catalog numbers (JACA-5384, JACA-5386, JACA-5388).


within 1-2 days

CD | 2013/11/27 |

4857

yen
Girls' Generation (SNSD)
Girls' Generation (SNSD)'s 3rd album in Japan, containing 12 songs including "LOVE&GIRLS" and "GALAXY SUPERNOVA." This Limited Edition comes housed in a digipak. A Bl-ray is also included containing music video of "BEEP BEEP," "My oh My," "LOVE&GIRLS," "LOVE&GIRLS Dance Version," "GALAXY SUPERNOVA," and "GALAXY SUPERNOVA Dance Version." *The Blu-ray disc is encoded for region A (North America, South America, South East Asia, and Japan).


on the release date

CD | 2013/12/11 |

4752

yen
KAMIJO
[Size: 42 x 59.4cm / 7 pages] [Item Weight] An approximate weight is listed. In case the actual calendar weight proves to be greater, the shipping charge may be subject to change when your order becomes available for shipment. We will contact you for your approval before sending your order if that happens. To minimize this from happening, we recommend you to order calendars separately from different types of products such as magazines, books, CDs, and DVDs. [Availability] The calendars may sometimes take extra 3-5 days than indicated to become available for shipment. [Product Image] The image displayed above may not represent the actual calendar design.


May take up to 1-2 weeks after the release date

Collectible | 2013/12/25 |

2500

yen
SHINee
Single from SHINee features "3 2 1," which is the main theme song of TV series "Tokyo Toy Box" and more for three tracks total. Comes with a bonus DVD with a music video for the title song and its making-of. Includes a 20-page photo booklet, a trading card randomly selected from five kinds, and a scratch card. *The DVD disc is encoded for region 2 (Japan, Europe, and Middle East), and no subtitles are included.


within 3-5 days

CD | 2013/12/04 |

1886

yen
NICO Touches the Walls

First greatest hits album from NICO Touches the Walls. Contains 75-minute-long contents consisting of 16 tracks, new song(s), and newly-recorded track(s). This edition includes a bonus DVD with studio live footage of "Walls Is Beginning," which was shot with 25 cameras. *The DVD disc is encoded for region 2 (Japan, Europe, and Middle East), and no subtitles are included.


on the release date

CD | 2014/02/05 |

3619

yen
Anli Pollichino
Single from a visual-kei band, Anli Pollichino. This edition comes with a bonus DVD. Features a card-type cover. *The DVD disc is encoded for region 2 (Japan, Europe, and Middle East), and no subtitles are included.


on the release date

CD | 2014/01/01 |

1600

yen
Dong Bang Shin Ki (Tohoshinki)
Single from Dong Bang Shin Ki (Tohoshinki) features two winter songs. Comes with a bonus DVD featuring a video clip for the title song and private shots. Also includes a card randomly selected from six kinds. *The DVD disc is encoded for region 2 (Japan, Europe, and Middle East), and no subtitles are included.


within 3-5 days

CD | 2013/11/27 |

1800

yen

supercell
Full-length album from supercell features tie-up songs with anime series and more for 15 tracks total. Comes with a booklet illustrated by Shiro Miwa, redjuice, and huke, a Blu-ray featuring music video collection, a deluxe plastic sheet. Features special case packaging (subject to change).


within 1-2 days

CD | 2013/11/27 |

4381

yen

Hey! Say! JUMP
Complete set release of Hey! Say! JUMP new single including the 3 editions (JACA-5389, JACA-5391, JACA-5392). *The DVD disc is encoded for region 2 (Japan, Europe, and Middle East), and no subtitles are included. *Note about the shipment: Your order will be processed under the catalog number NEOIKT-1010 until it enters the shipping process. During the shipping process, the catalog number will be switched to actual existing catalog numbers (JACA-5389, JACA-5391, JACA-5392).


on the release date

CD | 2013/12/25 |

3143

yen
Translate This Page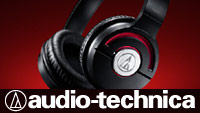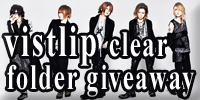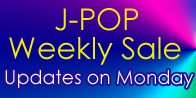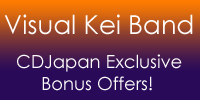 Updated Every Hour
Real Time Ranking
Daily CD Ranking
2014/01/22

DIR EN GREY

2013/12/04

Kaya

2013/11/27

KAT-TUN

Daily DVD Ranking
2013/12/04

Kumi Koda

2014/01/29

B'z

2014/01/29

B'z

2013/12/18

Sayumi Michishige (Morning Musume)