Leah Dizon - Communication!!!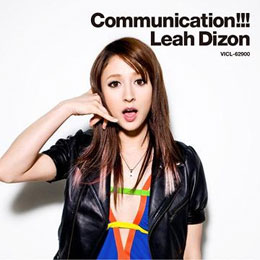 Vocalist and model Leah Dizon returns with the follow up to hit "Destiny Line," her second full-length album "Communication!!!" Resolve your love paradox and order now!

Leah Dizon's new full-length album "Communication!!!" includes 12 tracks total. Like with "Destiny Line," Dizon took an active part in the creation of the album, either writing or co-writing 10 tracks and composing two more. Stand out tracks include singles "Love Paradox" and "Vanilla," upcoming hit "Under The Same Sky," and the two song "Lost At Sea" and "BxKxRxxx" which feature Leah's first excursions into the world of rock.

The new album "Communication!!!" is out now in two varieties. Order the regular edition to get the 12 song album proper plus ultra-cute cover art, or the limited edition to get all that, a bonus DVD with music videos and plenty of special footage (seven tracks total!), and alternate jacket artwork. "Communication" is out now!