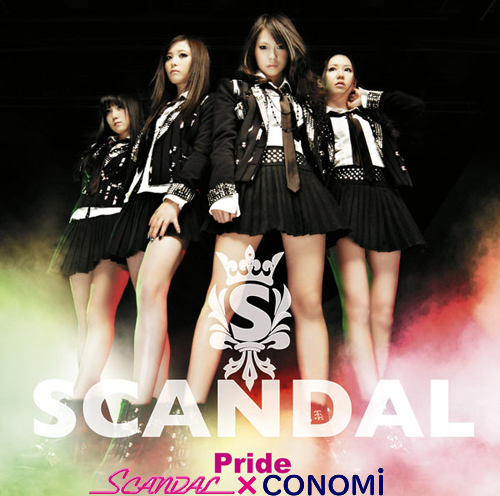 Of all the young Japanese bands, "the evolving girly rock band" SCANDAL has gathered much attention from all over the world. Celebrating their new work, we have launched a special feature page!
Here are recommendations by SCANDAL how to complete "the look" with arCONOMi products. If these uniforms seem familiar, you got it right. This is the brand they wore in their previous CD jackets. Now is your chance to enjoy life with these school uniforms!

SCANDAL is a girlie Pop/Rock band which was formed by four high school girls in Osaka in 2006. Their singles released on indie label became a hit and drew attetion in music industry. In 2008, they are expanding the range of activities globally through concert tours and live performances at various festivals like Japan Nite US Tour 2008 (US), Sakura-Con (US), Japan Expo (France) and Ani-Com (Hong Kong). In October of that year, they released their major debut single "Doll" and all of their releases became hits. They have become even more popular today because of their media appearances.