Home
>CDJapan Website Upgraded
On August 23, 2011, CDJapan upgraded the customer account interface as detailed on this page.
Easier to Order
After you proceed to check out, you will see that steps have been simplified. Items in your saved items are displayed under your shopping cart, so it's easier to organize your order.
More Intuitive
Right after you sign into your customer account, you will immediately see the most relevant information such the status of your most recent orders, and the balance of points.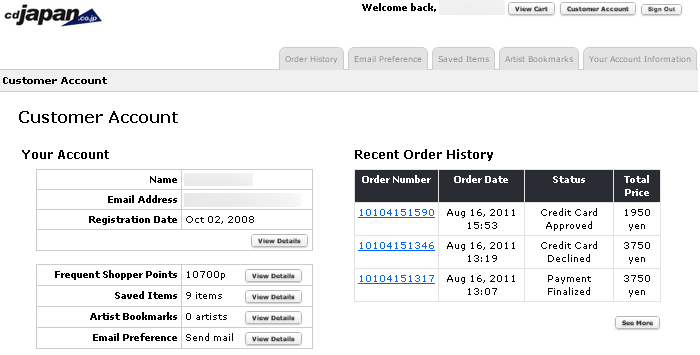 To view details of your orders, simply click on the order number shown anywhere in customer account.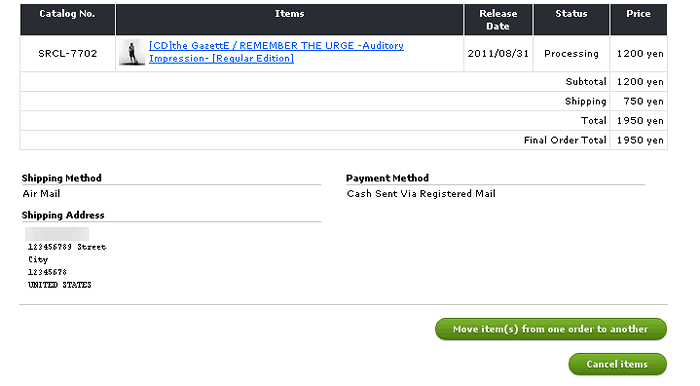 The buttons to move items to another orders and to make a cancellation appear at the bottom of the order details page when the status of your order allows you to make those changes.
Order Status
Indications of your order status has been simplified to show relevant information appropriate for the payment method you choose.
Credit Card Approved
Your credit card has been approved and we are in the process of fulfilling your order. The payment will be finalized after your order is shipped.
Credit Card Declined
The issuer of your credit card declined the transaction. Make sure to call them to find out if your credit card is currently valid for the purchase at your earliest convenience. After they resolve it for you, make sure to contact us by email (info@cdjapan.co.jp). We will then process your order. Please note that if it is not resolved within a week, your order will be canceled automatically.
Payment Finalized
This status is shown after your payment has been finalized by PayPal, International Postal Money Order, or Cash. We are in the process of fulfilling your order.
Payment Pending
Your order still hasn't been processed. Our site shows this status until your PayPal payment is completed or until your International Postal Money Order or Cash arrives.
In Shipping Process
Your order is being packaged. The shipment will be completed in 1-2 days.
Shipped
Your order has been shipped out.
Status of Items in Your Order
In the order details page, status of items are also shown individually.
Processing
We are still processing the order for the item, and we still haven't received a confirmation from the supplier. Cancellation is possible online at this point.
Processed
The order for the item has been confirmed and we are already in the process of fulfilling your order. In case of any delay or postponement, an update will be sent to you by email automatically.
In Stock
The item is already in stock, specifically for your order.
Please note that orders are processed differently depending on the payment method. Also, the functions available in customer account change as the status of your order changes.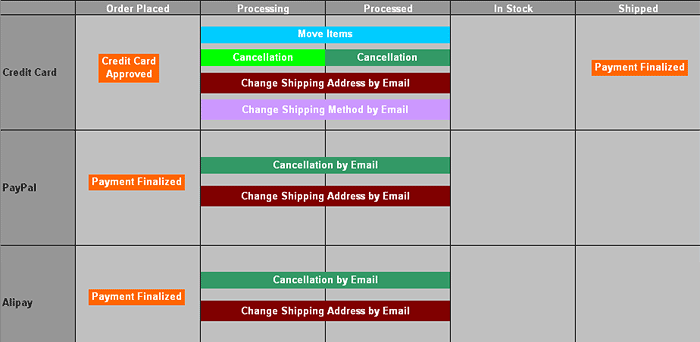 We will be happy to make changes to your order if you contact us by email (
info@cdjapan.co.jp
) as indicated in the matrix above. However, please note that after the order is finalized, it won't be possible for us to make any change to your order that would alter the total amount of your order.
Security Enhanced
As a part of the upgrade, we further enhanced the security by adding extra layers of protection for your personal information. Most of the upgrades are not visibly noticeable, but one upgrade you may notice see is that the minimum number of characters required for password has been increased, as well as the max number allowed. If you are a returning customer and experience any problem signing in, we recommend you to reset your password.
Artist Bookmarks
Bookmark your favorite artists in your customer account so it's easier to know about the latest releases.