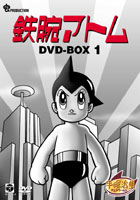 B
orn on November 3, 1928, Osamu Tezuka grew up loving stories, especially the ones depicted in comics, cartoons, mangas and animation. He was a kid who loved science, space, and future. Even through the horrors of World War II, he spent his time drawing his own mangas. His first published work "Machan no Nikkicho (1946)" was a serial yon koma manga (manga with 4 frames) on newspaper "Shokokumin Shimbun Osaka(Mainichi Shimbun of today)."
O
samu Tezuka was also a kid who took great interest in living things. In his teenage years, he especially loved insects. He was very enthusiastic in collecting them, and compiled his discoveries and findings into two volumes of his own hand-illustrated encyclopedia. Perhaps a little freakish by today's standards, where video games and other artificial modes of entertainment are abundant, the wonders he witnessed in the tiny life forms must have nurtured a compassionate sense of awe for life that powerfully manifested itself as a captivating force in his manga and anime.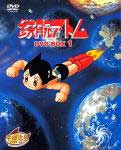 P
ossibly, it was this same force that inspired him to study medicine, and he did became a Doctor of Medicine. A good student though he was, he could not abandon his passion for manga even when faced with rigors of studying medicine, and he continued to ink powerful mangas. As a medical student, he created his first masterpiece, "Jungle Taitei (Jungle Emperor Leo)," which was published as a serial on "Manga Shonen" magazine.
T
hen on the New Year's Day in 1963, "Tetsuwan Atom (Astro Boy)" premiered as the very first TV anime series in Japan. It was an important departing point for his career, as well as for the evolution of anime as an enduring form of art&entertainment. Looking at the show from today's post-cyberpunk standpoint, "Astroboy" exemplifies the epitome of nostalgic, timeless tale packed with good ole sci-fi sense of wonder.