Why You Should Rent a SIM Card Rather Than Buy a Prepaid SIM Card
Now there are many prepaid SIM card sellers in Japan for tourists.
However, we don't sell prepaid SIM cards but rent our SIM cards.
Why? Becuase we believe we can provide you more convenient services this wa.
Differences Between Rental SIM Card & Prepaid SIM Card
 
Rental SIM Card
Prepaid SIM Card
Activation
Not necessary
Necessary
Amount of Data Usage
Unlimited
Limited (Some offer top-up option)
Usable Period
You decide
Fixed 7days/ 14 days / 30 days etc.
Return
Required
Not Required

*1
*1 Some prepaid SIM card sellers ask to return the used SIM cards.
Advantages of Using CDJapan Rental SIM Card
As our service is rental, we are able to provide you some advantages that you cannot get from prepaid, sellout SIM card providers.
1. Get a refund when your device was not compatible with the SIM card.
In case your device was not compatible with our SIM card, we offer an option to return it within 2 days to apply for a refund. None of prepaid SIM card sellers give a refund even if your device was not compatible with their SIM card.
2. Flexible rental periods available for both short term and long term visitors.
Our prices are calculated based on the rental period and not on the data amount used. This allows us to provide flexible rental period to you. Also, we offer an option to extend the rental period in case your itinerary changes.
3. If you have any question or problem, contact us and we will help you.
We will reply to your messages as soon as possible in English.
Reviews by our Customers
Our flexible service has been used by people from over 50 countries every month!
Check the reviews by our customers here: Customer Review on CDJapan Rental.
SIM card holder
We rent a SIM card holder together with our SIM card.
This is a good way to keep your SIM card while you use ours.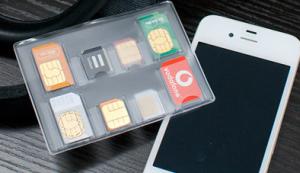 The Best Rental iPhone SIM Card for the Visitors to Japan
SIM Card & Mobile Wifi Rental service CDJapan